Well this year was a great year in the woods of NB for myself and close friends. I hope everyone else had an enjoyable 2014 hunting season. For anyone who is interested I have taken a few pics from my adventures this year. This will be a few different page posts. The year started off for me back in early april in preparing for the upcoming spring bear season. It was a late spring and a muddy one at that which caused us to get our baits out late
Once our baits had been placed it did not take long for the bears to start hitting. We had a bunch of bears coming to our sets, here are a few.
So with the baits active we decided to give it a go and I was able to harvest a nice 200lb plus bear.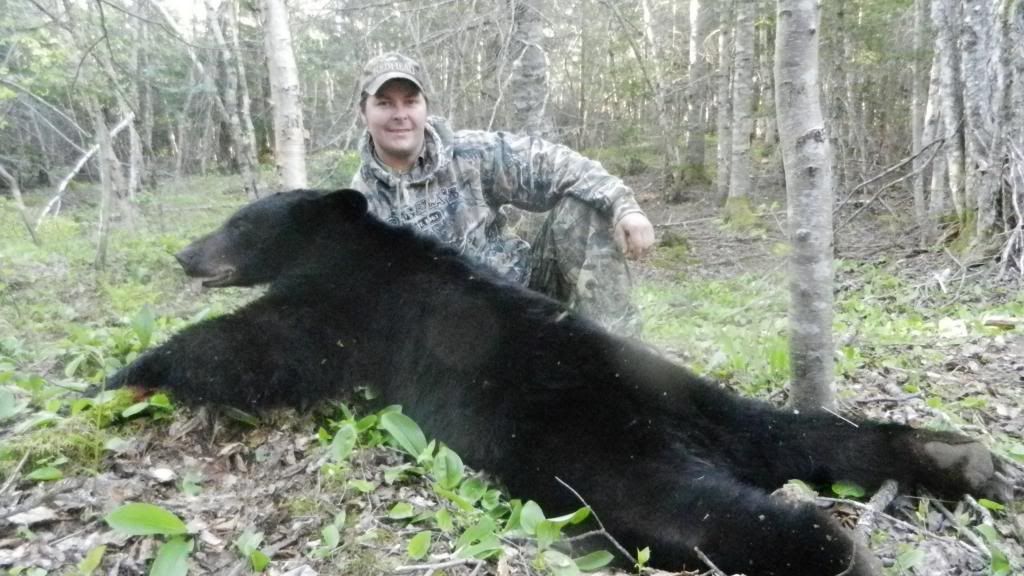 After the spring season was over next available thing to hunt would be early Geese. September came around and me and the boys were anxious to fire a few shots at some honkers. Due to work and family commitments I was only able to get out a few times but we made our time count.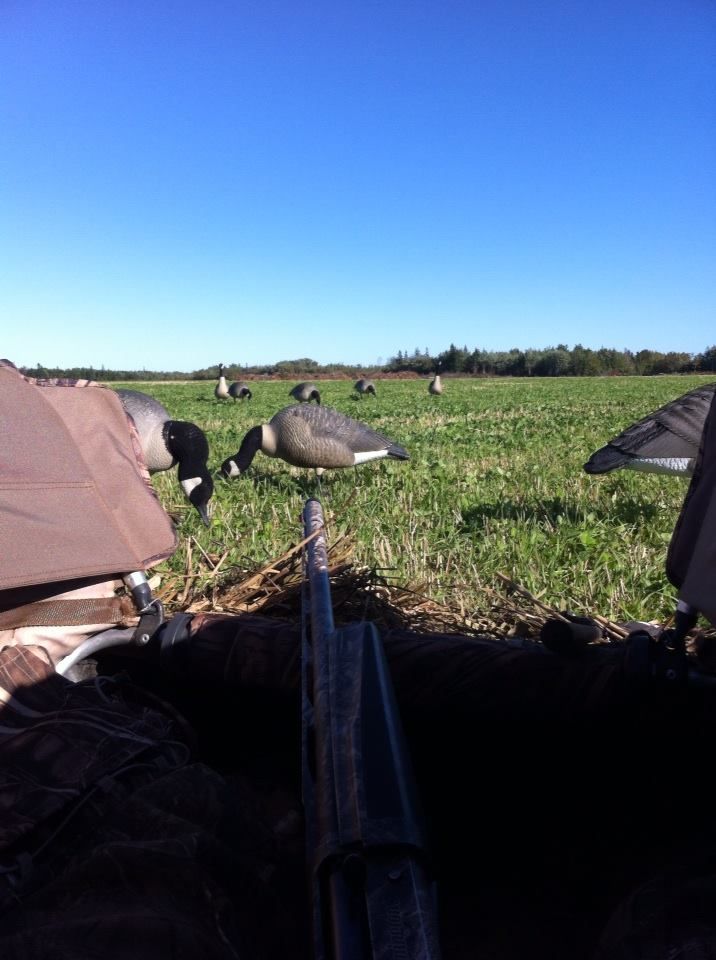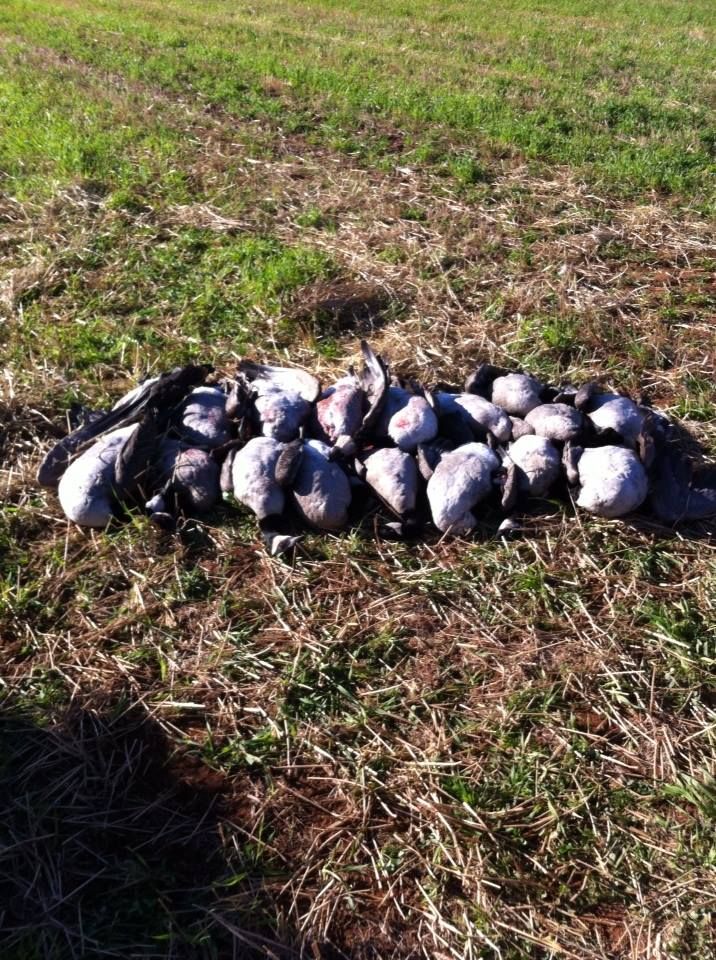 End of part one.