New Brunswick's 50 year public forest plan, due at the end of 2011, will determine the fate of our wildlife. Tell the government of New Brunswick to protect our wildlife habitat.
My link
Check out this site for more info.
Stop the Liquidation of New Brunswick's Forest and Wildlife!
Tell the new government to dump the old government's plan for the public forest.
The former government called its new distribution of clearcuts and conservation on New Brunswick's public lands "balanced." But industry gets to clearcut more at the expense of wildlife habitat. How is this a balanced approach? How can our wildlife survive when the new plan does not meet their minimum habitat needs?
Pieces of New Brunswick's Public Forest Pie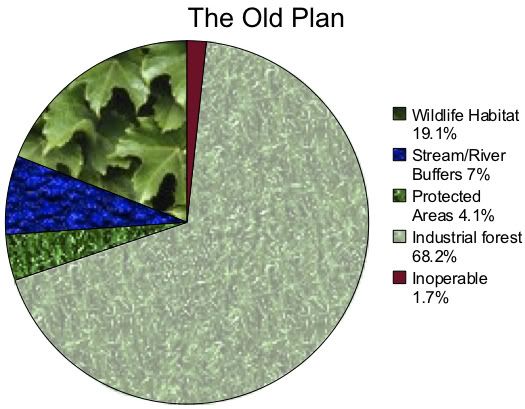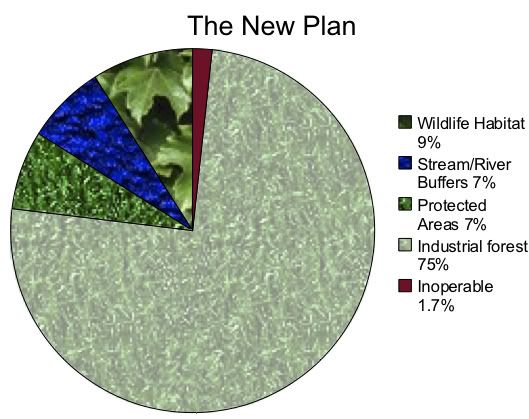 Over the years, old spruce and fir stands and beautiful maple and birch ridges throughout New Brunswick have been clearcut, doused with chemicals and replaced with tree farms. Despite public outcry, a more disastrous plan for our public forest was brought down on New Brunswickers in 2009. First Nations in the province were not included in the decision-making of this new forest plan even though the new plan will affect Aboriginal rights and treaties. It is not too late for the new Alward government to do the right thing and shelved this plan before its planned start in 2012.
In the next 50 years, the former government's new "balanced" approach will:
Increase the areas where companies can clearcut on our public lands from 68% to 75%.
Slash by one third to one half the area of wildlife habitat on our public forest, from 19.1% to as low as 9%.
Almost triple the area of plantations on our public lands, from 10% to 28%.
Increase protected natural areas, where no logging is allowed, from 4.1% to 7%. Protected natural areas in New Brunswick would still be smaller in area than what other provinces have protected.
According to scientists, the province will not be able to meet minimum habitat requirements. According to Graham Forbes, a wildlife biologist at the University of New Brunswick, species that need old forest will not be able to tolerate the clearcutting, conversion, and plantations if there are not enough untouched stands of 375 ha with trees of a certain size and type.
Many New Brunswickers are shocked to learn that we pay the companies to spray our public lands. According to Natural Resources Canada/Canadian Forestry Service, "the cost of mechanical site preparation, planting, and chemical control of hardwood competitors usually exceeds $1,000 per hectare." At $1,000 per hectare, New Brunswickers will have paid $612 million for plantations if the plan to convert 28% of our forest to plantations goes ahead in the next 50 years.
Nova Scotia recently announced that they will no longer fund herbicide spraying of their forest and they will reduce the proportion of wood harvested by clearcutting to 50 % over a 5 year period. Last September, P.E.I. announced it will pursue Forest Stewardship Council certification for all of its public forest; this would mean banning clearcutting and herbicide spraying. With almost 90 % of its forested land under public ownership, Quebec banned herbicide spraying of its forest in 2001. New Brunswick should follow its neighbours and move away from destructive forestry.
Tell the new Alward government to listen to the concerns of New Brunswickers and scrap this industry plan.
Hon. David Alward
Premier of New Brunswick
Email:
[email protected]
P. O. Box 6000
Fredericton, NB
E3B 5H1
Hon. Bruce Northrup
Natural Resources Minister
Email:
[email protected]
Hugh John Flemming Forestry Centre
1350 Regent Street
Fredericton, NB
E3C 2G6