Figured I would share a few pics from the 2013 season.
Season started off for me being asked to be second gun for moose season, buddy drew a tag and had never hunted moose before. Was caught off guard by it a bit as I had only been hunting once and never was able to fill my moose tag a few years back. We packed up and headed north with a truck full of gear and my SXS and trailer. On the first day we had a nice cow come in but was unable to seal the deal on her. Feeling a little down that we missed an opportunity we awoke the next morning exited to give er a go again. Second morning brought cool temps and the call carried well. Only minutes after daylight we had a small bull come charging in and ended up stopping 7 yards from me, put the scope up but he was too close to see lol, squeezed one off by literally pointing the gun at him. Double lung and down he went. Was super fun and hope to go again soon.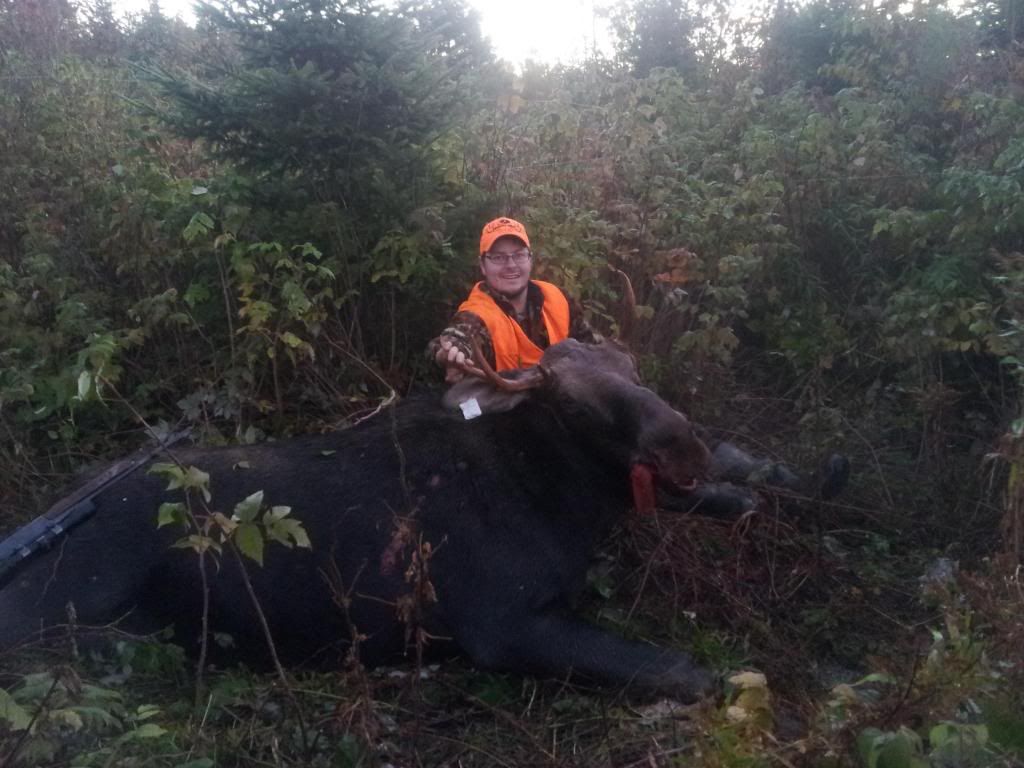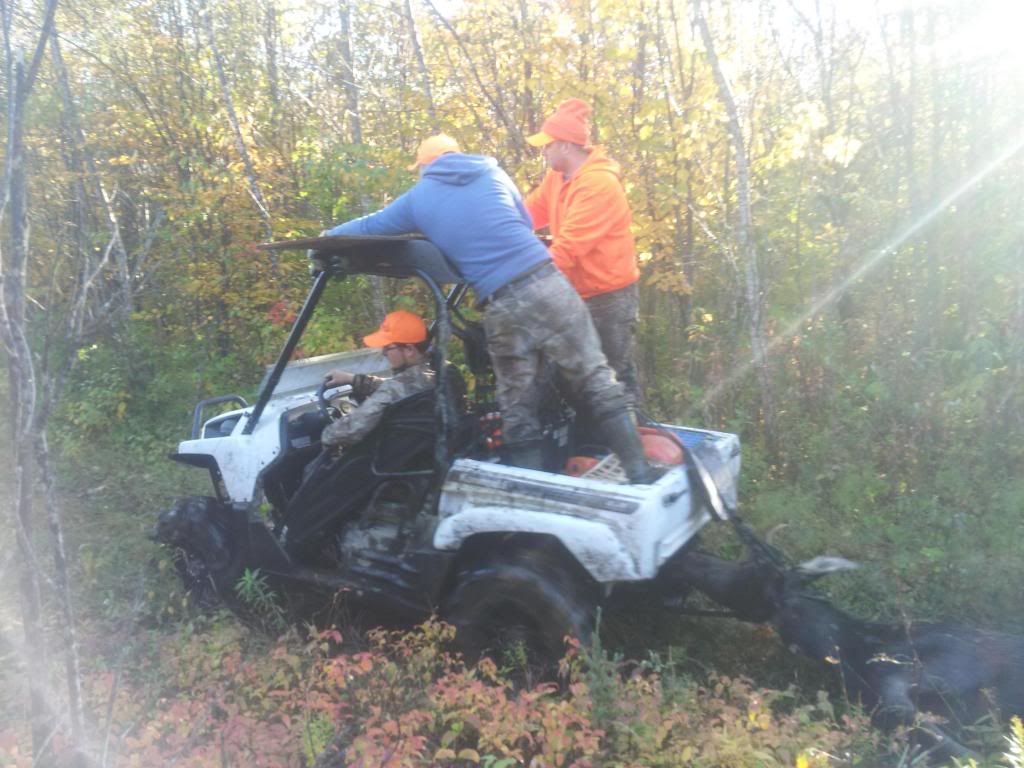 Once home a few buds and I were able to get a quick hunt in for some birds. Lots flying and ended up with a five man limit for opening day.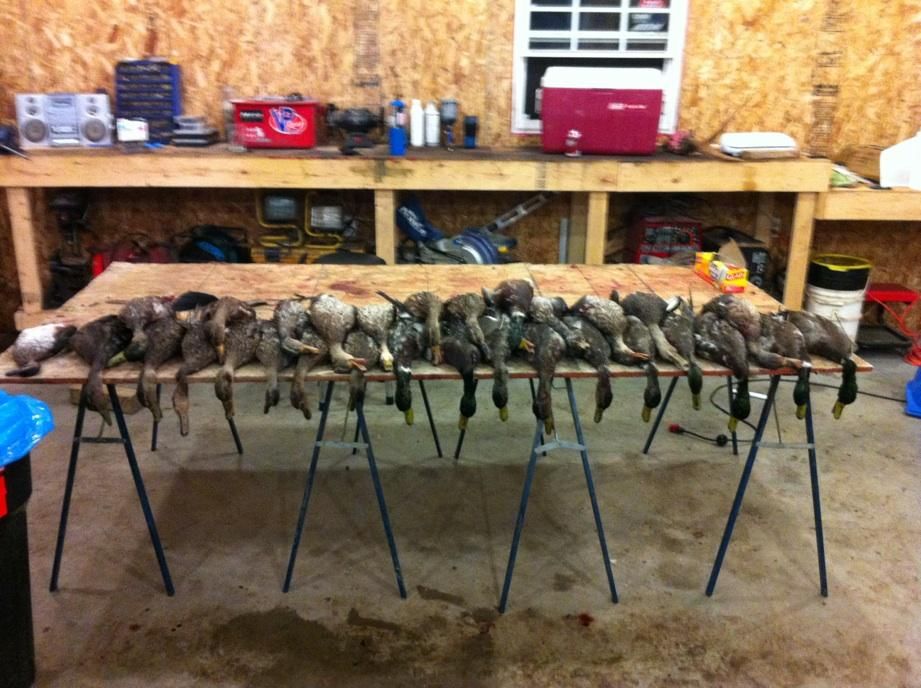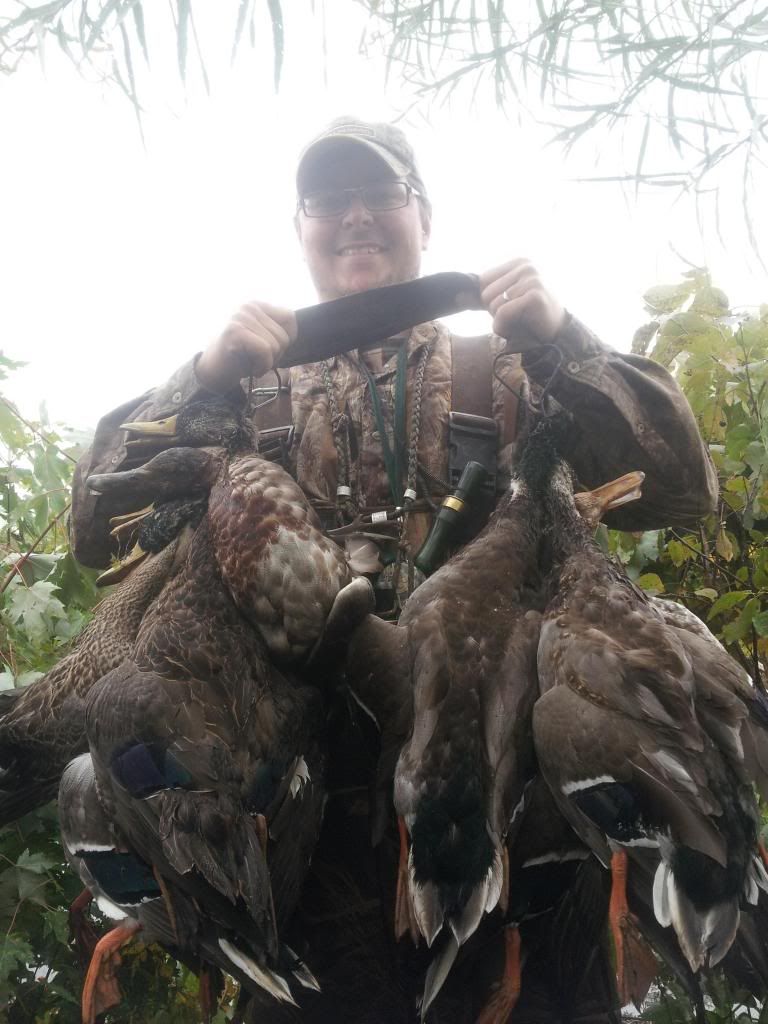 Monday opening of bow season ended up being a wash but Tuesday was a day that will haunt me for a while. Had a nice 6x6 on cam all fall and had my hopes set on him, well Tues at 1:45 in the afternoon he decided to show himself. Came to full draw and released and watched a 100 gr muzzy buzz the hair off his back. Hunted him and a few other mature bucks all fall but was unable to connect with them.