Up until this morning I have seen 10 deer...small bucks and does.
It was 9a.m. when I arrived at my blind this morning because I still hunted my way in.At 10:05a.m. I had a 10 pointer step out at 35 yards broadside in front of me but before I could get the crosshairs on him he made a jump into thick cover.The buck then proceeded to circle me and when he was almost behind me I made a few soft doe calls.In about 2 minutes time I saw some brown moving back around to the front of me(there was a blowdown between him and me) and I looked and saw a hole through the blowdown.Before the deer got to the hole I caught a glimpse of antler and thought it was him.When the foreshoulder appeared in the hole I fired and I watched the 10 pointer get out of my sight in 2 leaps.I could not believe I had missed so I got out of the blind and went to where the deer was when I fired and found the following deer dead on the ground.To say I was surprised would be an understatement but needless to say my season is over.The decoy pictured below actually worked for me bringing deer in on 3 different occasions in combination with scents.
My buck and I.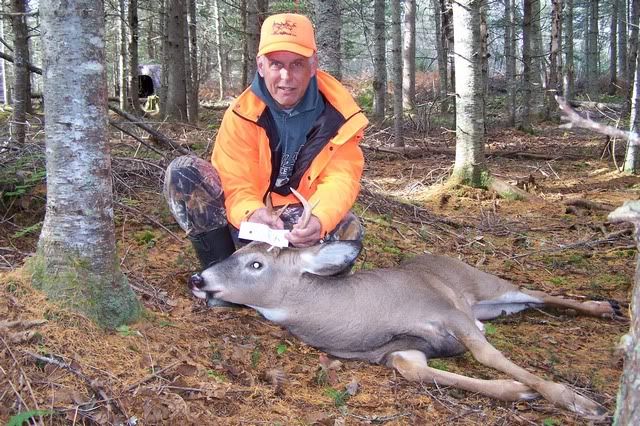 Closeup of my tag for the contest.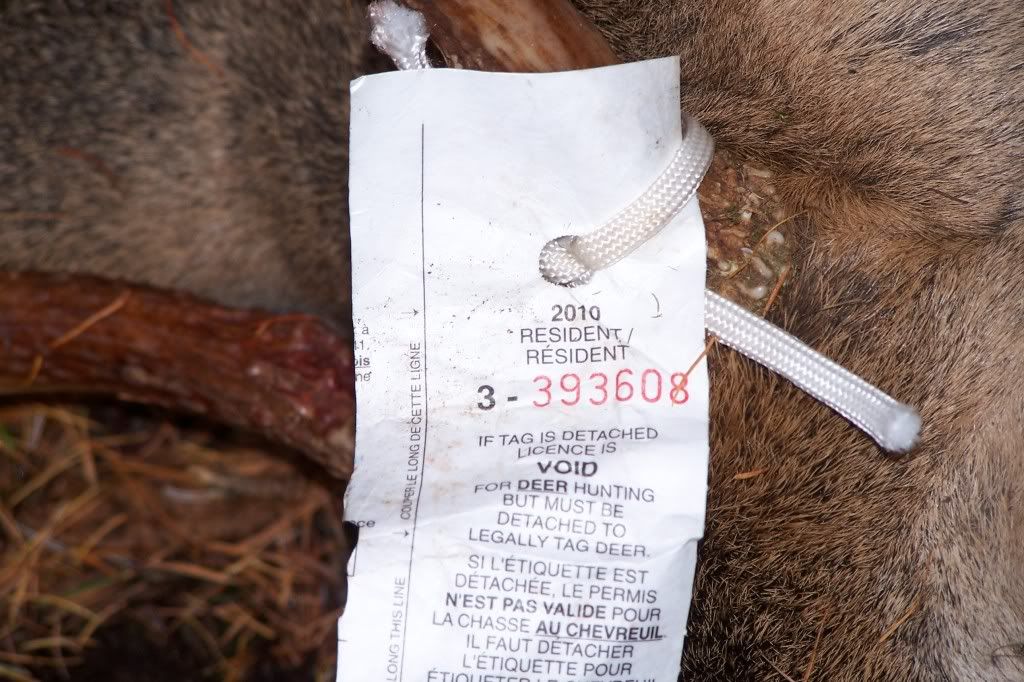 Miss November and a Tinks Hot Bomb.My first time using a decoy.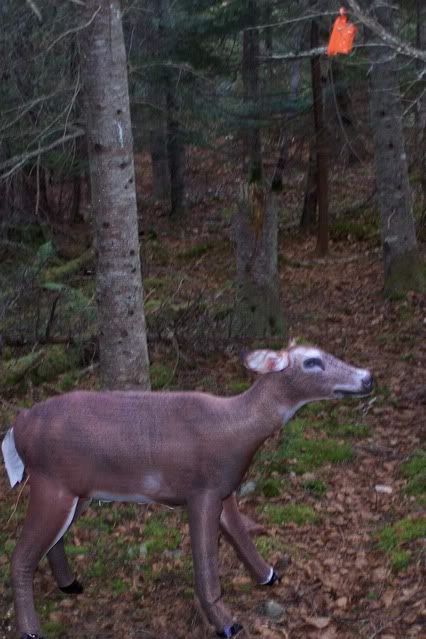 Natural Scrape.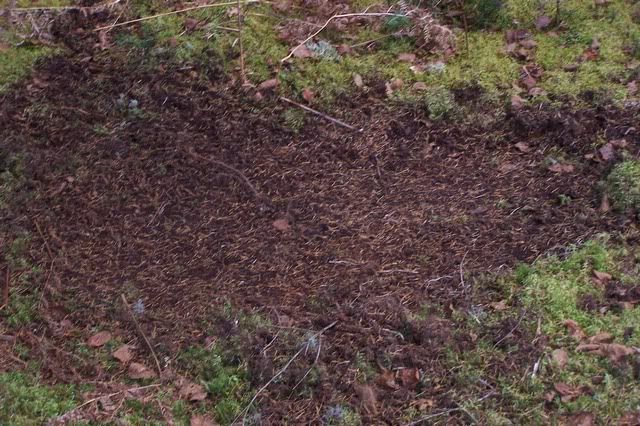 My Scrape Dripper over the scrape.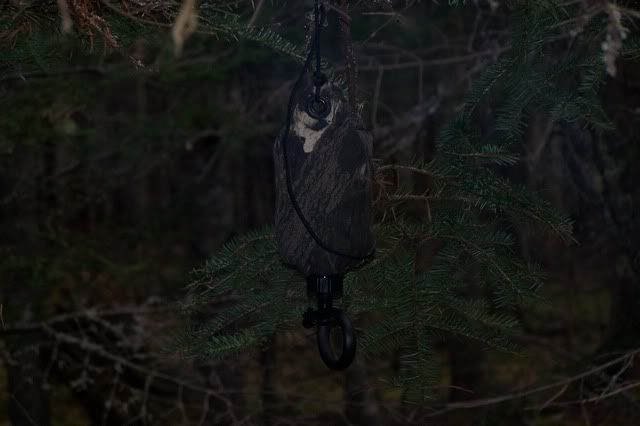 Moultrie IR Game Camera.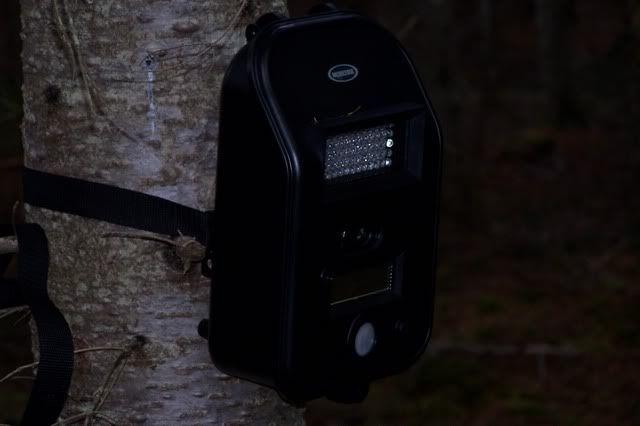 Ground Blind Setup.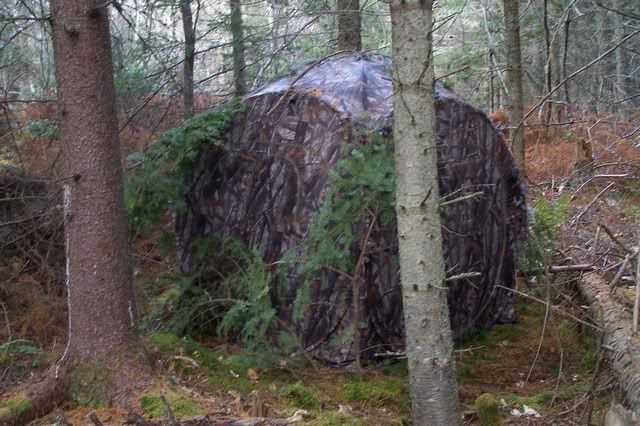 Ready for the trip out of the woods.