Here's a few recent photos of a super 11 point. Sorry for the blurry pictures. They were taken with an old Minolta X20 2 megapixel camera I built years ago and gave to my cousin.
If I told you where this was I would have to kill you and then my cousin would kill me!
Same one taken last year at this time. He sure grew some length.
I told him to put up a 6 megapixel unit and hopping for great photos to come.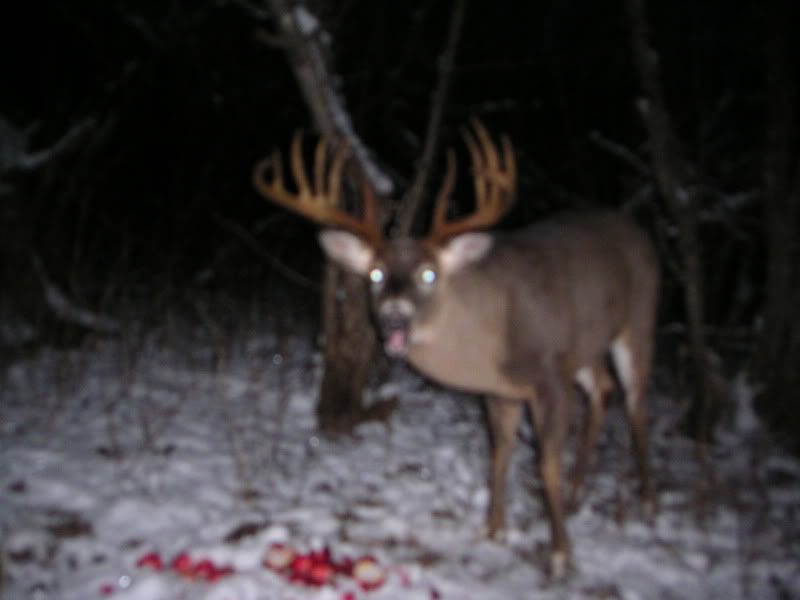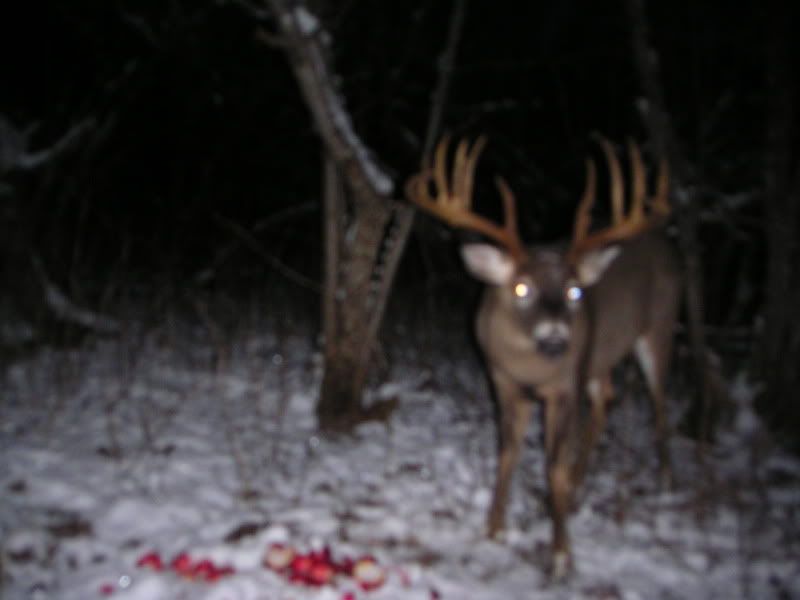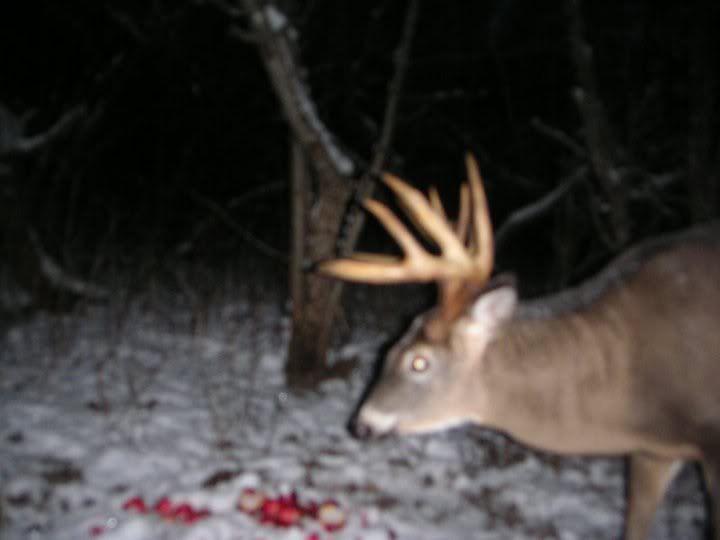 Last December 2009