So I'm calling this fella Willie,as in Willie Survive/hope he mad'er thru the winter and put on another 10-15" of bone?
Got a bit of history with him,sitting on a cutline watching a doe and lil one,looking left when I shoulda been looking right,DOH!Turned my head just in time to see him taking the last cpl steps across a 30m wide pipeline before he dissapeared.At least I kinda think now it's the same buck,but at the time Ida swore he was 160+ and bigger bodied,so maybe I seen his father......or more likely explanation is they ALWAYS look bigger when they're getting away,lol.
I sat 100m from this cam location on Nov.23 from mid-morn til dark-thirty,last day of my 12 day deer vacation.....of course he strolled by on 24th....arrrrgggg
Anyhow,I'm thinkn 140sum last year,maybe he goes mid-high 150s this year?Looks to be fairly young/middle-aged body to me,maybe 3.5?Thoughts?
....and the body shot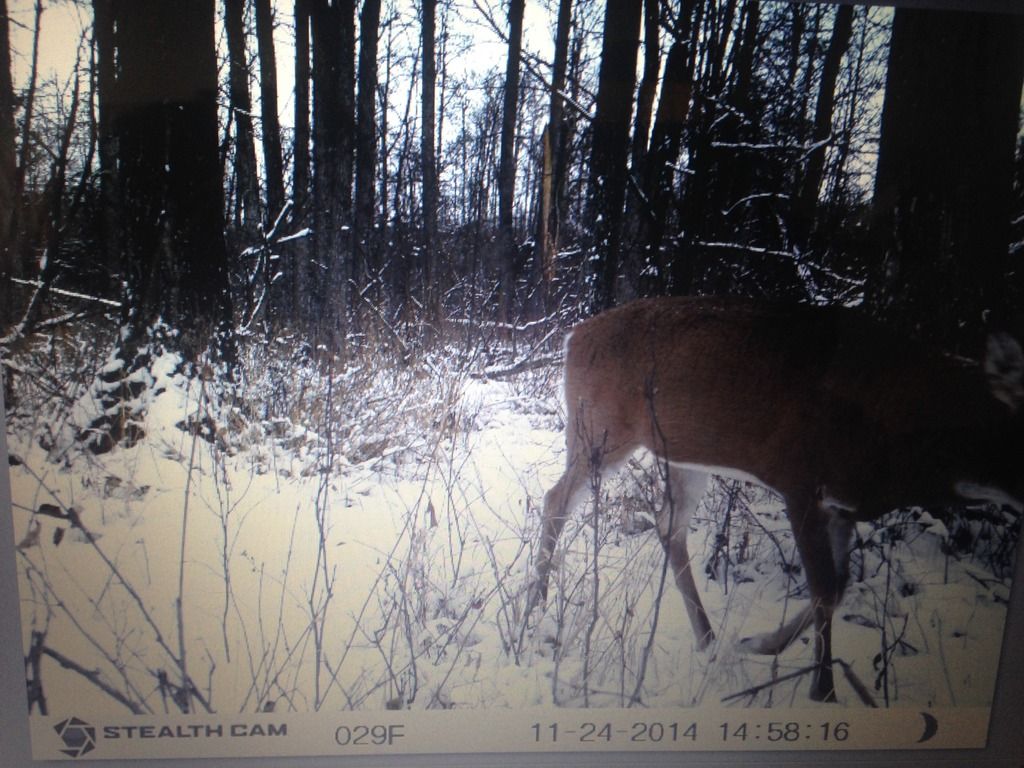 Finally checked this cam since setting it mid-Nov last year(4.5hr drive from home each way),and super thrilled to find that my other cam on a nearby property was stolen...F%€#!!!Got a cpl more bucks on this one last week Nov though,a young 6pt and an up n coming 3yo 8pt,lotsa does and tons of moose pics thru the winter.
Shout out for Stealth Cam,8xAA batts lasted 8+ months from mid-Nov til end of July.Set on 6 pic burst per event,610 trigger events,3660 pics!!
Unfortunately,since around early May,most of the "events" and over 2000 pics are of tall grass swaying in the wind,lol.